A decisive moment has dawned for South Africa's democracy, for its economy, for the governing ANC as political party, and for The Intelligence Bulletin (IB) as a publication.
We at the IB yesterday celebrated our fourth anniversary since we went online for the first time in 2013. That makes this edition of the IB a special one for us.
Last week was a hectic one. An epic parliamentary vote in the history of our democracy coincided with our normal weekly deadline.
We believe South Africa has entered a new, but also a dangerous, phase in its post-1994 political history with last week's parliamentary vote on the motion of no confidence. President Zuma will not vacate his position as head of state without a fight, as we report here.
In line with our mission to contextualise the news, it was a challenge to keep up to date with, at times, confusing developments, which continued over the weekend, and stretching into this week, and months to come.
We hope our collection of articles last week, and in this edition, will assist you get some insight and perspective on what is what is happening – at the same keeping you in touch with more than what is just happening in our own backyard.
For us, over the past four years, it has often also been a tough battle to stay afloat. But, as indicated last week, some commercial partners have come aboard in supporting us and offering special deals to our readers.
We know that many of our readers also face challenging financial times. We are, therefore, proud to as a first offering, announce that the Loan Shop has agreed to offer our readers some special deals in terms of financial assistance and related services. You can read more about this special offer here,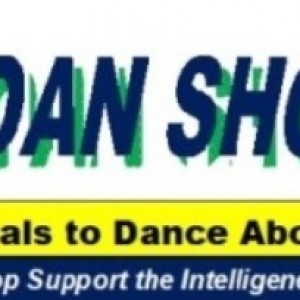 More to come
And, there is more to come, including assistance with those unavoidable expenses of modern life.
A storm is brewing between the Independent Communications Authority of South Africa (Icasa), service providers, and consumers of data bundles and mobile talk-time under the banner #Datamustfall.
Icasa, with a view on new regulation try and force data costs down announced an inquiry over four phases. This process will last until at least March 2018.
In the meantime, in South Africa's more than 95% of the population enjoy network coverage, outshining some of the world's most advanced economies.
On this front South Africa is an international success story. The IB has teamed up with a private service delivery which decided it need not wait until March next year before the results of this success story is mobilised to the benefit of consumers.
Next week we will introduce to you an opportunity to effectively double-up on the value of your talk-time, and data bundle purchases.
And, there are more sweat deals to come as we are in the process of finalising an association with an outfit called Fast & Funky. Some of the deals will also offer you an opportunity to contribute to the less fortunate and the greater public good.
(Piet Coetzer is founding editor and publisher of The Intelligence Bulletin.)
Follow us on Twitter
|
Like us on Facebook