Some 70% of South Africa's working population is caught in an over in debt situation and, a recent survey by one of the country's top insurers found that for every R100 most people earn, R72 goes towards servicing existing jobs.
This leaves ordinary people with little room to deal with ordinary monthly living expenses, never mind those special ad hoc needs and crises that are bound to arrive in life.
And, banks, and conventional financial institutions often does not offer solutions that create an opportunity to deal with those ad hoc events, be it the marriage reception or a household appliance that needs replacement, or the need to turn a total debt trap around.
Ten years ago, in 2007, Pretoria entrepreneur Flip van Zyl set himself the goal and mission to assist ordinary South Africans to deal with these situations.
Starting off as a one man business, with one employee, and offering a single short term loan product, it now has 28 staff members offering thirteen products under the motto: "We Exceed Your Expectations."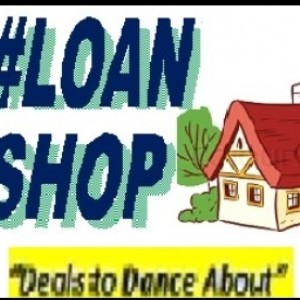 #Loan Shop supports The Intelligence Bulletin. For super deal/products: Click Here

The short, and now also long term, loan products is still there, but under the core approach that "there must be a solution for every client to lower his expenses and better his income for living purposes," products/services include:
Vehicle Rent-To-Own Options
Bridging Finance for Pension and Estate Agent Com
Sequestrations - Voluntary
Under the tradename #Loan Shop, more than 4 500 loan applications alone, are processed per month and over the years' hundreds of thousands of people have been assisted.
The company, NCR registered under NCRCP 5617 and company registration number 2010/003956/07, has decided it is time to stretch its wings.
#Loan Shop has teamed up with The Intelligence Bulletin to offer its products to its subscribers and readers.
If you are interested in one of #Loan Shop's products/services, please email your name, surname and contact number under the subject line "Loan Shop" to [email protected] and one of our professional consultants will contact you very shortly.
Pieter van Wyk, Chief #Loan Shop consultant
Follow us on Twitter
|
Like us on Facebook